Visiting public rooms on IMVU is a great way to meet new people, but once you've made some friends, why not invite them over to hang at your place?  IMVU has over a million rooms that can help you set the stage for your IMVU experience and up your social game.
We're here to help you learn how to do that step by step and then let you in on the secret to getting an amazing room with just a few clicks!
You need the Desktop Application to change your IMVU default room. (Don't worry, we're going to show you how to get your room to show up in Mobile as well.).
Step 2 From the Desktop Application, find and purchase a room in the Shop.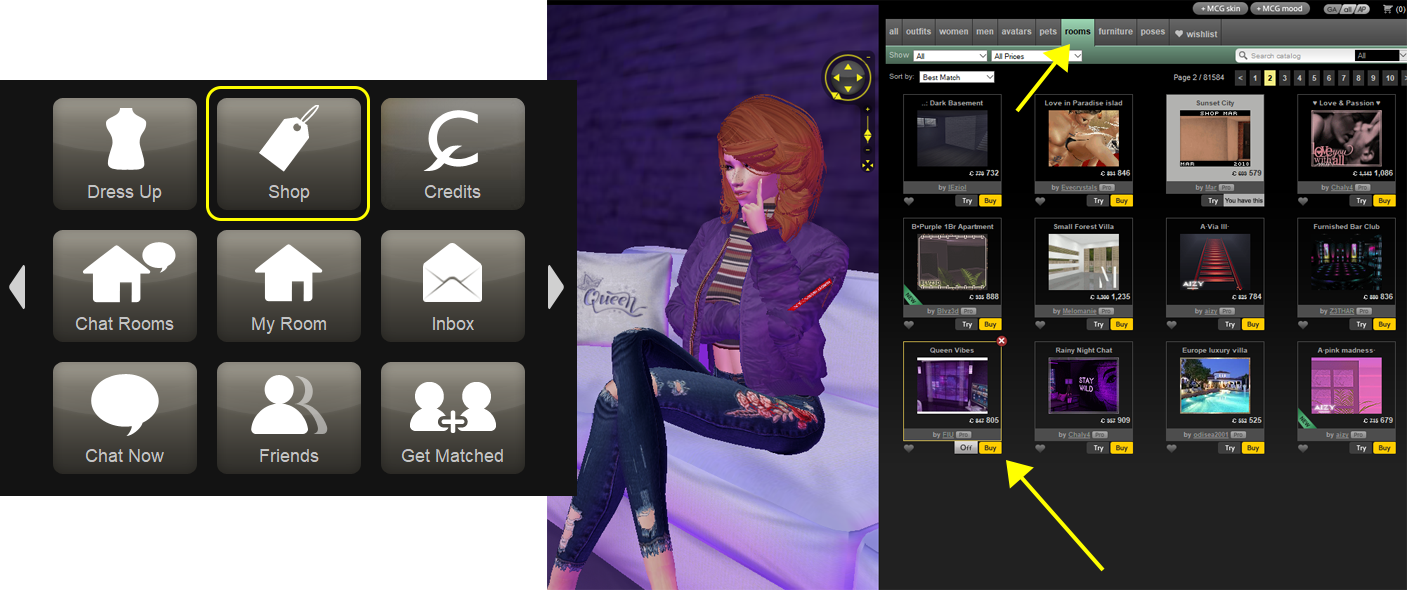 Step 3 From the Shop, click "furniture". Browse and search for all the custom furniture that will make your room the best place to chill ever.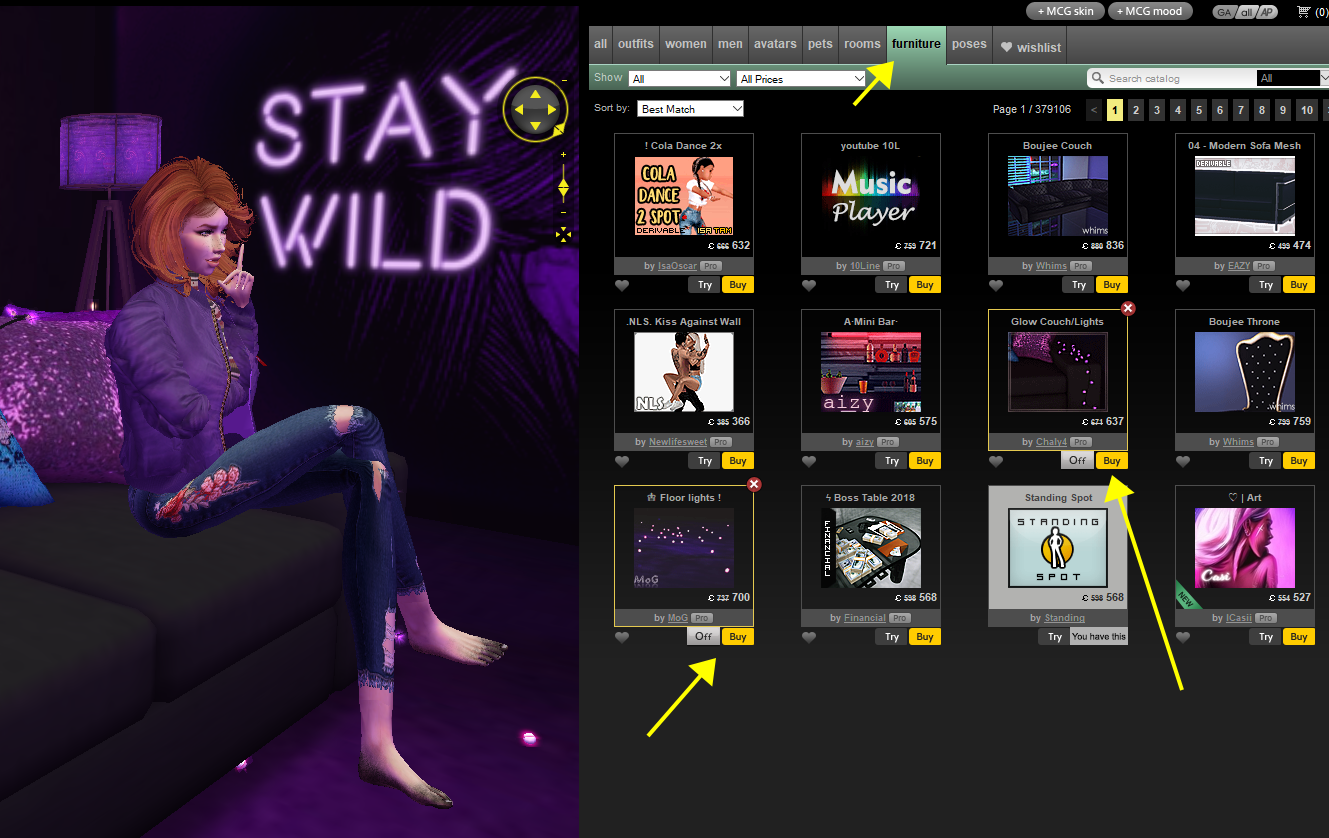 Step 4 Go to "my room", click the Rooms icon for a list of the Rooms you own. Find the room you just purchased and click on it to change your room shell.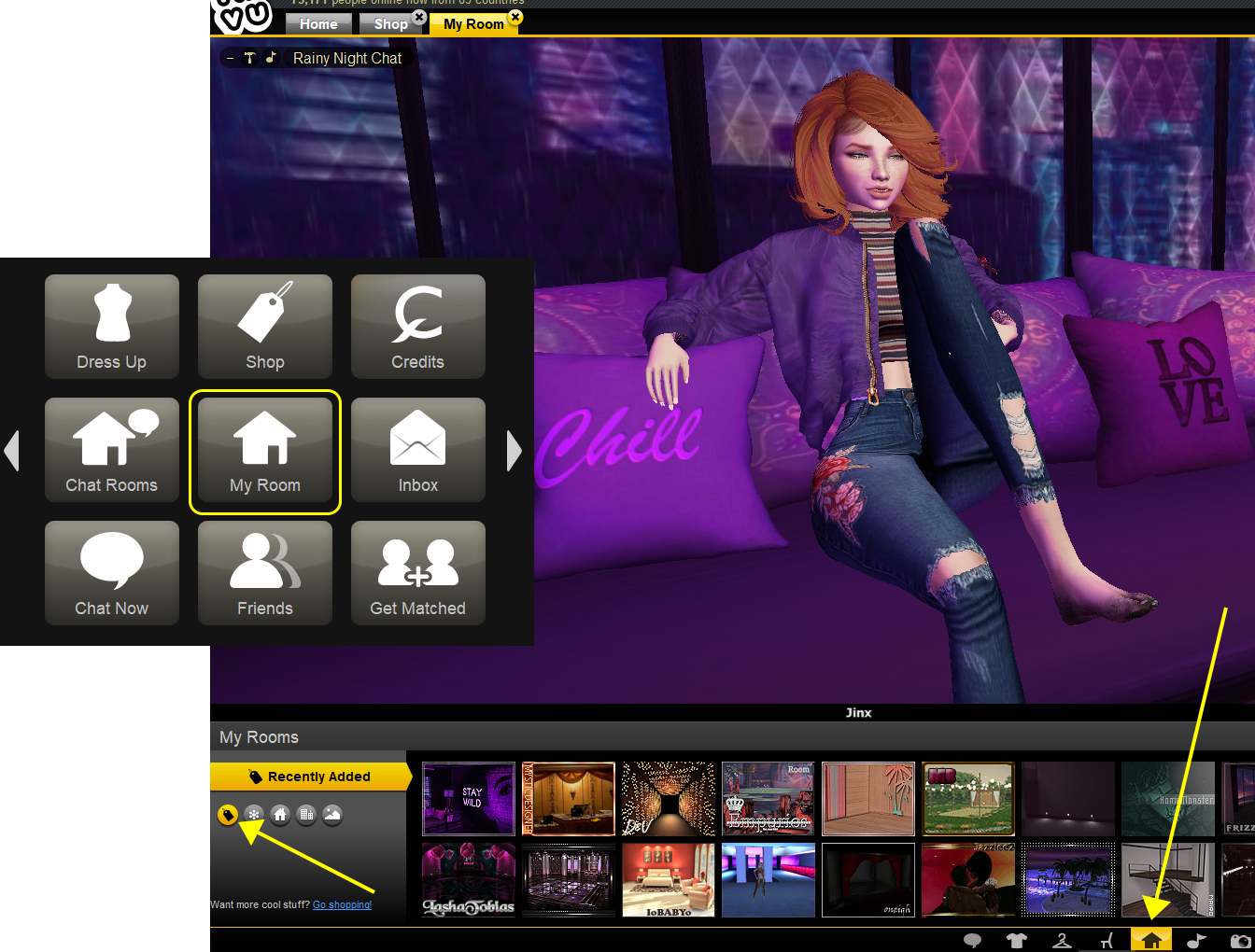 Step 5 Click the furniture icon, click "recently added" and find the furniture you purchased to decorate your room.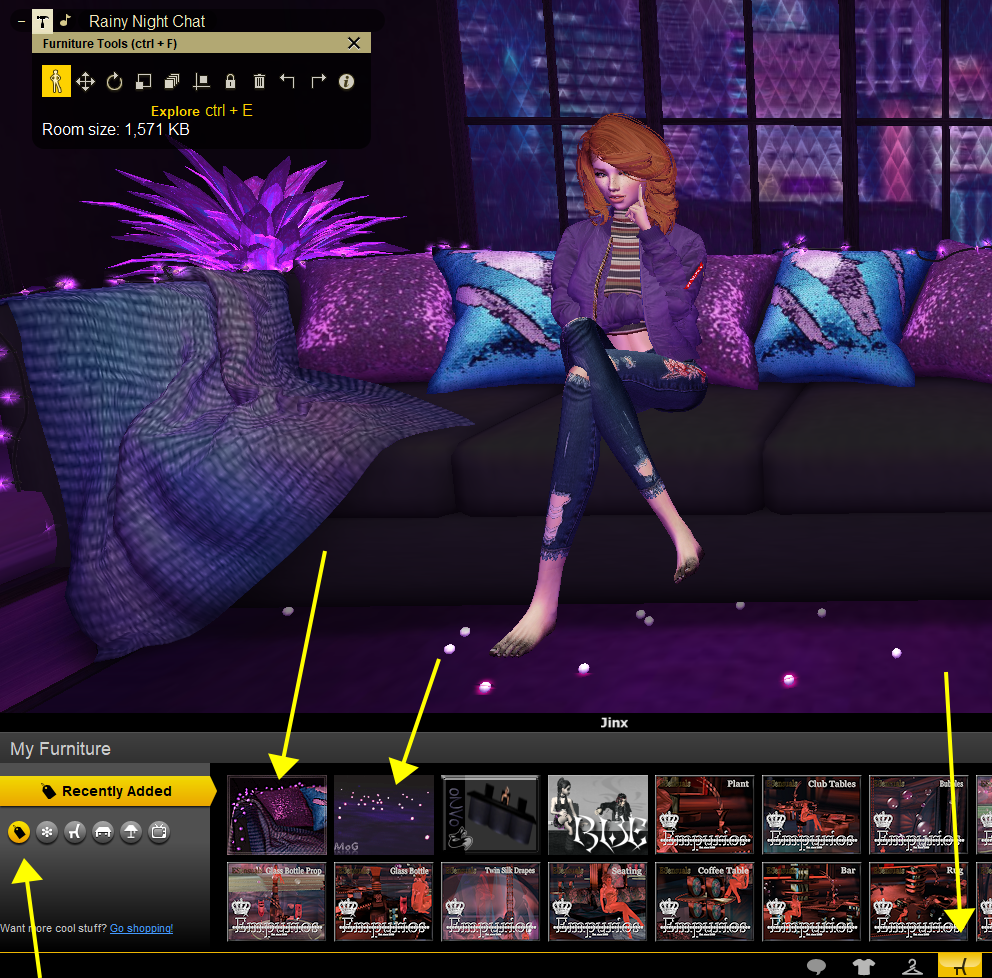 For nice food and other props, one of my faves is

Stymesh

For great particle effects,

4u

never disappoints

Poke around our catalog of 40 million items and you're sure to find your own favorite Creators, too!
Step 6 Use the Furniture Tools to position, rotate, duplicate and size your furniture to your liking.

Step 7 (optional) go back to the Shop to find a few more pieces to really make your room special. Tip: You can keep My Room and Shop tabs both open at the same time and switch back and forth!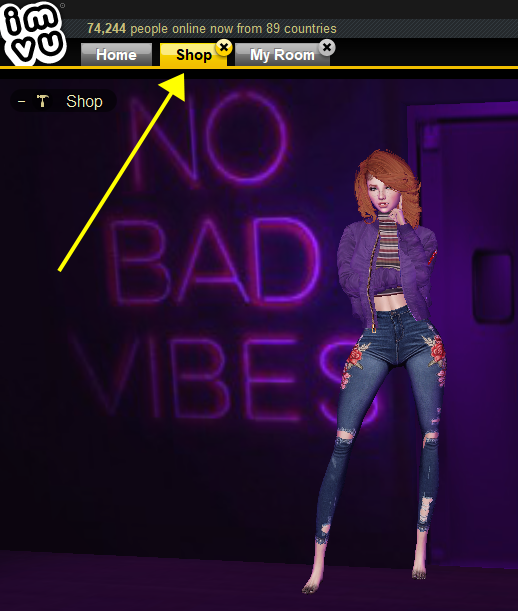 Step 8 From your My Room tab, find an Online Friend and invite them to chill in your amazing new pad. (Don't forget to post pictures to the Feed!)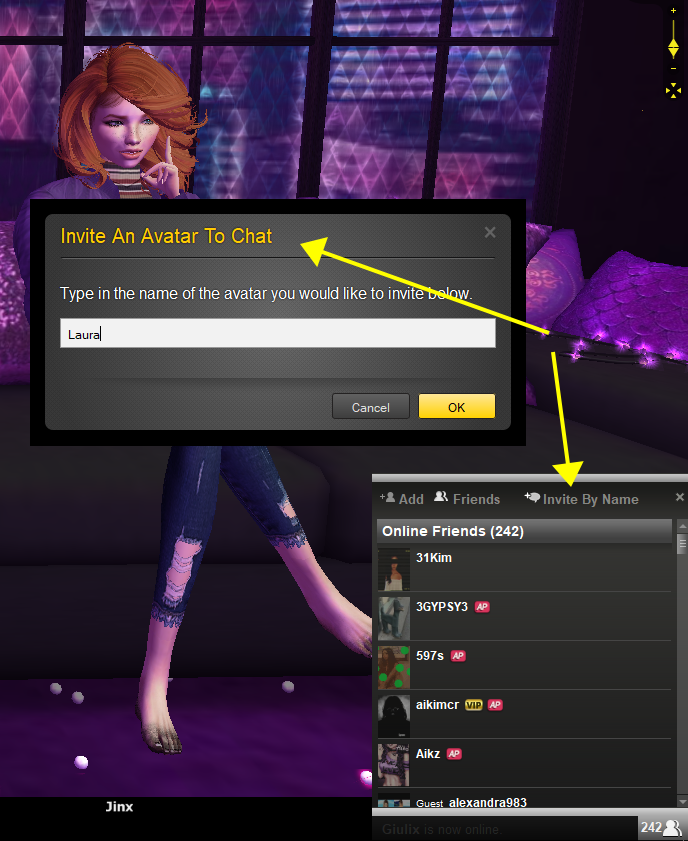 That's it! You can repeat this process as many times as you like. If you change your room shell, your room will remember your furniture layout so you can put it back in place any time you like. You can also liven up your conversation by changing your room after guests have already arrived. You own the room, you have total control!
To use this room on your mobile device as well: Find the room in your inventory, hover over the preview image until you see the little "i" in the upper left corner and choose "set as default".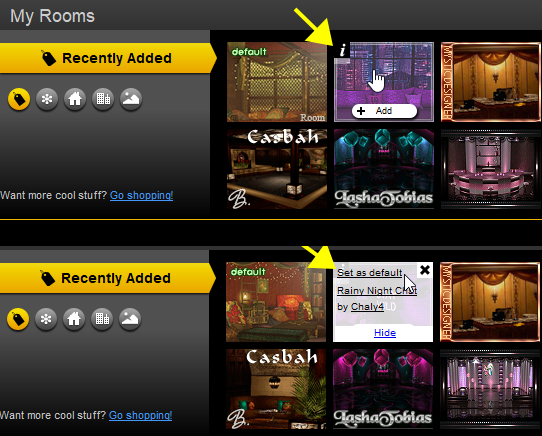 On your mobile device:

On the "more" tab click "friends"

Click your friend's name (use search if you have a lot of friends)

Click "more" on your friend's profile card

Click "private chat"

Click "Invite"
Tadaa! You are in your new default room. Isn't it pretty?

And now…your hot tip on how to make an amazing "My Room" with just a few clicks:
Decorated Room Bundles!
Once you know how to search for these beauties, you can quickly have an amazing new furnished and decorated room without all the work.
1. Open the Shop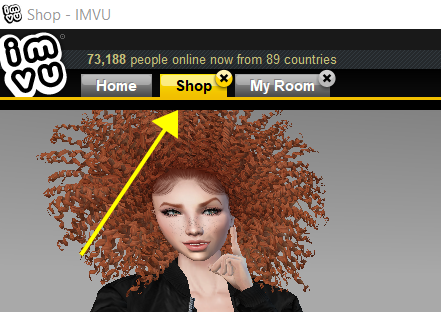 2. Click the Rooms tab and choose Show: Decorated Rooms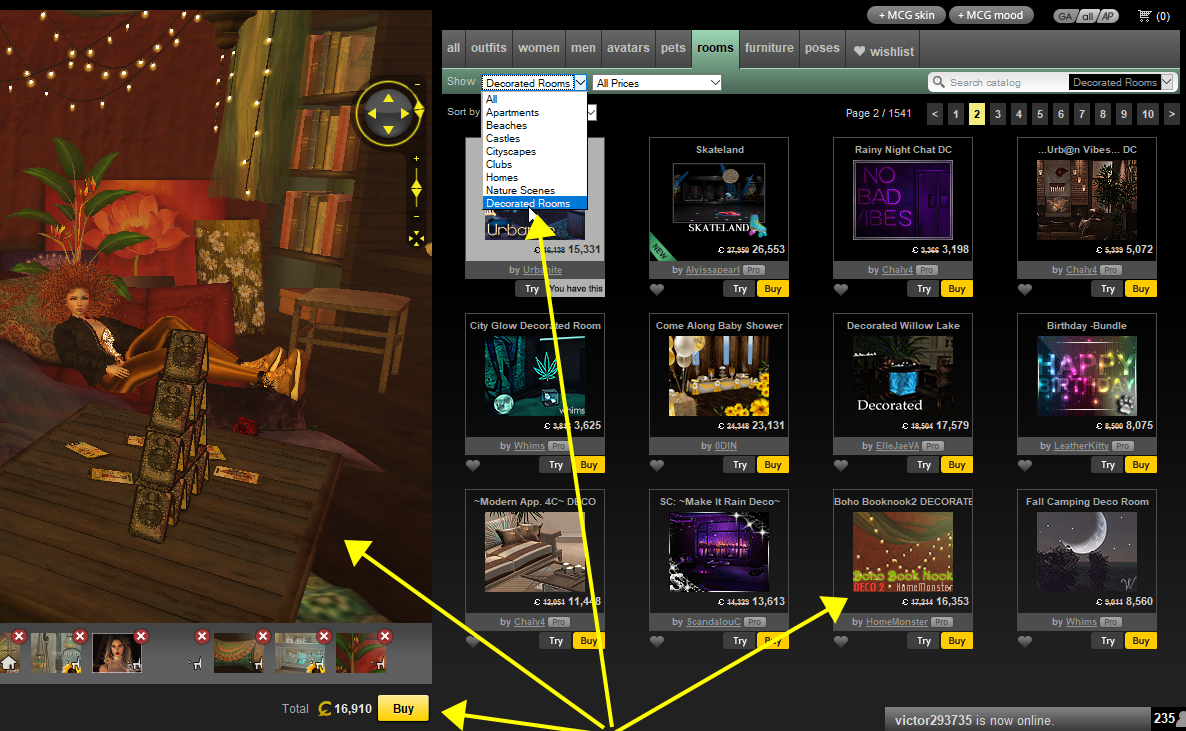 3. Search within Decorated Rooms where you will find only rooms that already have furniture added. Buy something awesome.
These are some of the decorated rooms I own:
4. Go back to "My Room" and click on Rooms. Apply your newly purchased Decorated Room. You will see your room spring to life fully furnished, often saving you hours of shopping and decorating time.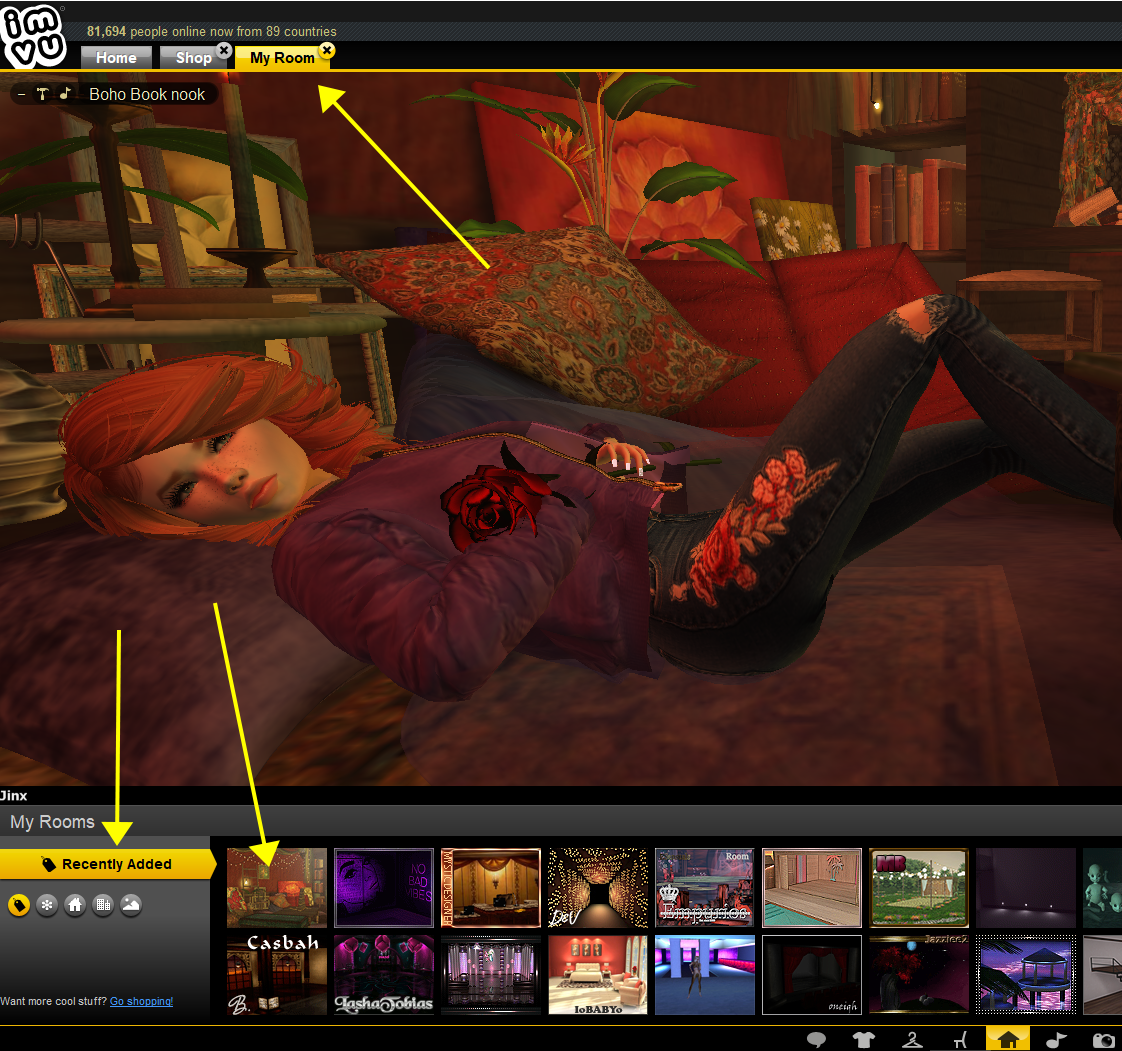 For those of you who love decorating, use your design skills to make your own room bundle and sell it to other users! You don't even need to be a Creator. We'll cover that gem as well as how you can make your own Public Rooms in a future post.