Taking Custom Snapshots Just Got Easier!
|
Our members love to take custom snapshots of the awesome outfits they put together, display them proudly in their galleries, and enter them into our Daily Outfit Contests. If they wanted to take custom photos of their avatar in their favorite outfit, they needed to use the not very well –publicized command  "*saveOutfit". The process just got much easier with our latest release of IMVU's 3D Client – version 444. Download it today!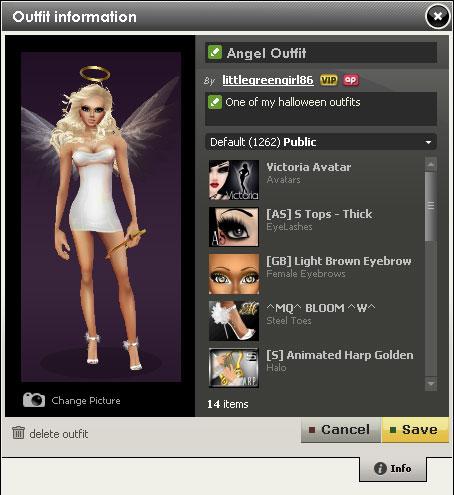 All you need to do now is save an outfit, then go to the outfit card (which you can find by clicking on the blue info button on your outfit image). Click on the camera (change your picture link) to take a new picture of your outfit. Press save and you're done! Want to show off your look? Try entering the Daily Outfit Challenge and see how your outfits fare!
Cheers!
Varsha B