Product Detail Page Update
|
A few weeks ago, we announced that we were temporarily disallowing the use of dynamic content and JavaScript in Product Detail Pages in order to secure the site and protect our users. We are now ready to implement a longer-term solution to further secure these pages.  From now on, we will only allow code on Product Pages in the Product Description area (see screenshot below).  This new policy will apply to all Creators.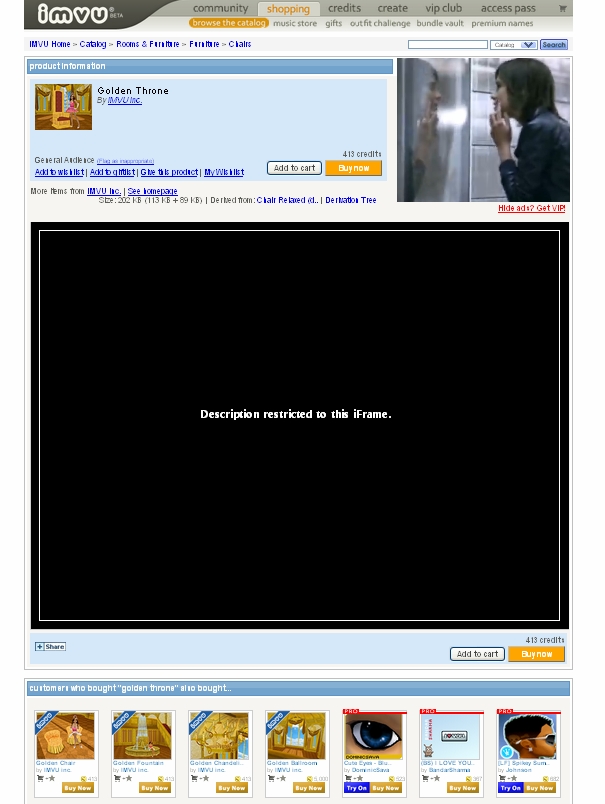 What does this mean?
Everyone can now include dynamic content on Product pages (including code that you obtained from a third party website to customize your page, such as YouTube videos, slideshows, or JavaScript). This will be confined within the specified area.
All code will be restricted to the product description area. All text, background colors, and background images will be limited to the product description area and can no longer span the page.
The good news
We want to give all Creators an opportunity to see what your Product Pages will look like (and if they will even be affected) before this change goes into effect. Starting today, and for the next five days through July 13, we will show the change to Creators only. During this time, only Creators will be able to see this change; non-Creators will not see any change. There is no action required on your part; you may not even have to do anything at all. We just want to give you the opportunity to verify that your pages are working the way you want them to before we turn this on for all users on July 14. Once we implement this change, you'll still have the option to make changes to your Product Pages, as you do today.  
We realize that the past few weeks have been challenging, as you worked to create Product Detail Pages that marketed your products while adhering to our guidelines. We hope that restoring the ability for you to use dynamic content alleviates this challenge.
Thank you,
Jami
Sr. Community Manager