New Game on IMVU – Mall World!
|
Welcome to Mall World!  It's the latest social game added to our growing list of titles here at IMVU. This Virtual Fashion Store game is for all of the shop-a-holics out there!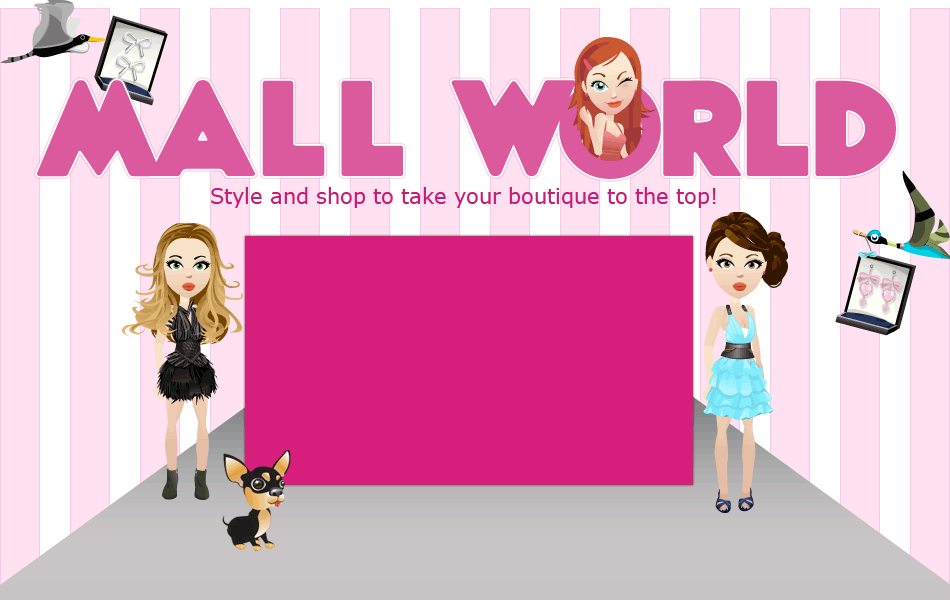 With this game:
Create and run your own Virtual Boutique
Shop to your heart's content
Discover endless fashion possibilities
Find different styles with the latest fashion trends
Go shopping with your friends!
Earn in-game currency as your Boutique rises in popularity. Start by stocking items in your store. Your merchandise will sell over time as customers come in and find things they like. You can also help customers by using the Dressing Room game to make a sale. Or you can help friends and neighbors tidy up their stores through the Squeaky Clean bonus. A great way to make more money is to have a lot of neighbors that send you gifts. Then you sell them for 100% profit! Or you can help your friends to earn money by sending them a free gift! Use the money you earn to buy new stock, decorate your store, or best yet–go shopping! The more you participate in the game, the more your will level up. As your level climbs, you will be able to unlock aspects of the game, like more clothes and cool additions for your store!
Be sure to develop your Moxie as well.  Moxie is how you are measured as a store owner. You can keep track of how much moxie you have by hovering your mouse over the five stars up at the top left of the playing area. This will show the Daily Moxie Checklist. The more things you do on the checklist, the more stars you receive! The more stars you receive, the more sales you make!
So how do you start playing?
Play Mall World in the IMVU client Games Mode OR on our website – Be sure to log in first!
Build out your character
Create your dream boutique
Share it with your friends
Start shopping!
Best,
Varsha B