New and Improved Chat Room Experience
|
With our latest 3D Chat Client Version 460.0, we are excited to introduce the new way of searching for and using our very popular chat rooms. Our team has been working hard on this project and we are sharing the initial results of their work with our members.
Please upgrade to IMVU client version 460.0 here and check out the improvements for yourself.
Faster Searches and Better Listing of Rooms:
Our main focus for the project is to improve the speed and accuracy of search results when IMVU members seek out a chat room to suit their needs and moods. The search results will now be much, much faster – seconds instead of minutes – and far more accurate.
You will also notice that the new design allows us to show you 24 search results for chat rooms on one page in a easy to visualize manner.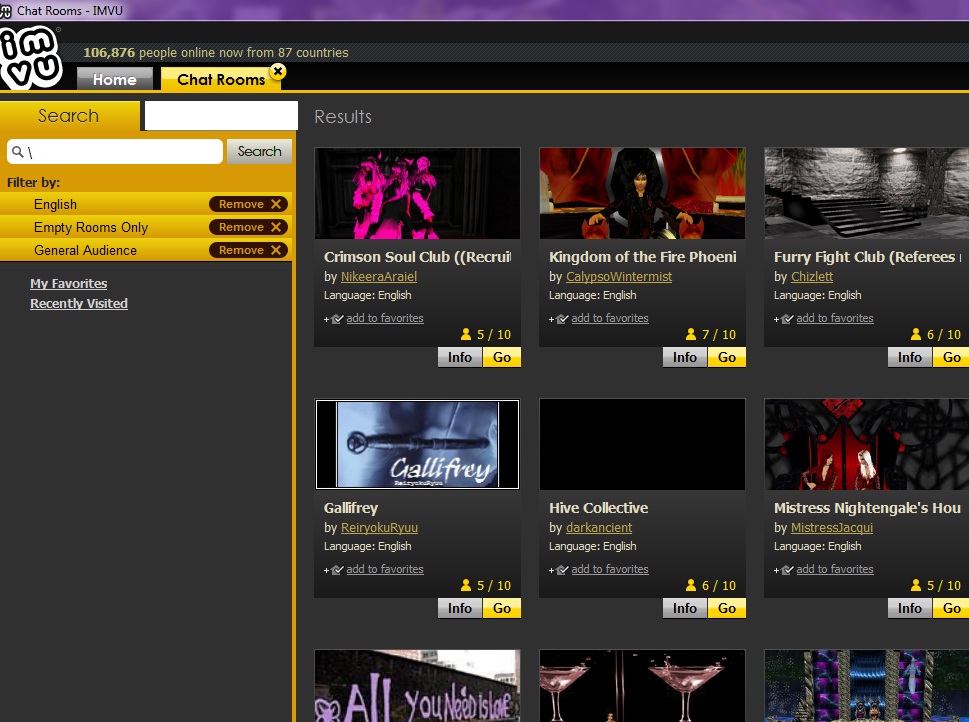 No more "Room is full" errors:
Our members – especially the ones that are just starting to explore the IMVU world – often try to join a popular chat room and get a "room is full" error causing much disappointment. Now with the new way of displaying public room information, you will have more up-to-date and accurate information about room occupancy. Thus if a room shows up as being able to accept more participants, you will be able to go in and join in the fun.
Some rooms are quite popular and favorites of our community. When one of these rooms is truly full, you will see that information easily and instantly before you try to enter it. And, the information will be correct!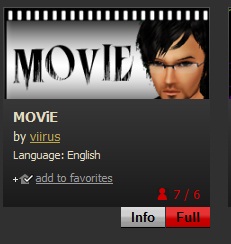 Language preference:
IMVU is expanding and so is its global community. You can now set your room to have a preferred language and of course search the public rooms based on language.  We've identified languages that are frequently used on IMVU that can be set as a preference or used as a search criteria. Since language preference was not a setting available while creating a room, we have used a computer program to detect and set the preferred language for existing rooms. Of course, the data is not 100% accurate and in some cases we were not able to determine a specific language spoken. The program simply looksfor various language phrases and their combinations and does not actually review the chat sessions that take place.
All room owners can set or change the language preference for all their existing and new rooms going forward. We hope the freedom to look for rooms that use a specific language allows our international users to seek out chat rooms that suit their needs.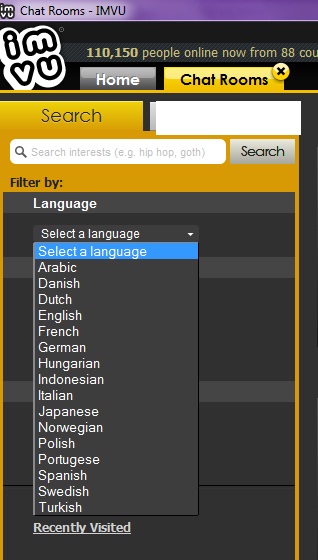 Our work to improve the chat experience for our users is ongoing and we expect to share more features and improvements with you in the coming weeks and months.
Thank you for being part of this vibrant and diverse IMVU community!
Varsha B