IMVU Pride Days – Celebrating Our Community's Diversity
|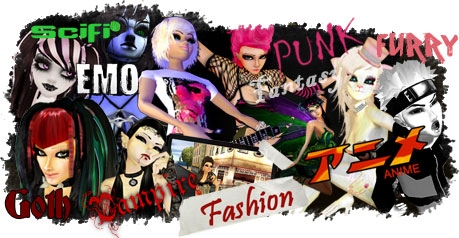 Those of us inside IMVU have long known that our community overflows with creativity and expression –what better way to celebrate the community's diversity than with IMVU Pride Days!
Starting tomorrow, Wednesday, September 2nd, join us as we celebrate some of the most popular sub-communities on IMVU. For ten days, through Friday, September 11th, we'll host some very special Daily Outfit Challenges. We'll highlight outfits, chat rooms, groups, and products related to each of these communities here on the blog. We'll also be sending an exclusive gift to all users who have tagged their profiles with keywords for any of these specific interests.
The calendar is as follows:
September 2nd: Anime Pride
September 3rd: Furry Pride
September 4th: Emo Pride
September 5th: Fantasy Pride
September 6th: Vampire Pride
September 7th: Rocker Pride
September 8th: SciFi Pride
September 9th:  Fashionista Pride
September 10th: Goth Pride
September 11th: Punk Pride
To encourage a little friendly competition amongst these sub-communities, we'd like to challenge all of you who associate yourselves with one or more of these groups to post a comment and a link to your homepage where you have prominently displayed your special gift.  The group with the most comments will win an opportunity to help plan a special themed contest for your interest group.
Along the way, we hope you'll have fun meeting new people, exploring rooms, showing your pride style, getting to know groups, and exploring the many flavors of virtual goods available on IMVU!
If anyone feels that we've left out a prominent group within the community, please let us know and we'll be sure to add it for next time.
Good Luck and Have Fun!!
PS – If you want to get the exclusive gift, make sure you have related keywords for any of the sub-communities listed above that interest you in the "My Interests" panel on your homepage.
Jami
Sr. Community Manager