IMVU Fashion Magazine Cover
|
Yesterday IMVU hosted the "Fashion Magazine Cover" Daily Outfit Challenge and we got a lot of really cool entries. The winnining submission came in from alcace7 and can be found below — pretty cool, isn't it?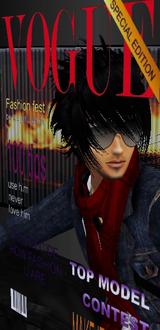 You can check out all of the submissions here.
Interested in particpating in the Daily Outfit Challenge? Well, there's no better time than now, click here to learn more.
Have fun,
Jami
Sr. Community Manager