IMVU and myYearbook Set Up Virtual Currency Exchange
|
IMVU has partnered with myYearbook to set up a virtual currency exchange. What does that mean? It means that you can now use IMVU Credits on myYearbook, and use their currency, called "lunch money", on IMVU! One IMVU credit will be worth 200 in lunch money.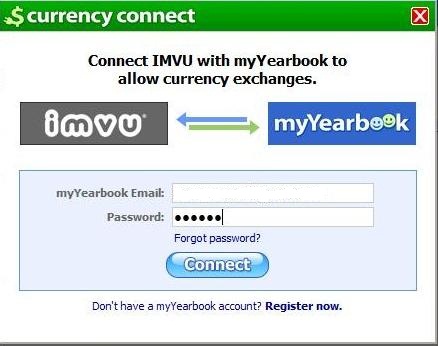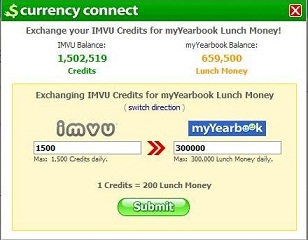 What's more, with this new partnership, if you register for a myYearbook account or perform other specified actions on their site, you can also earn promo credits to spend on IMVU.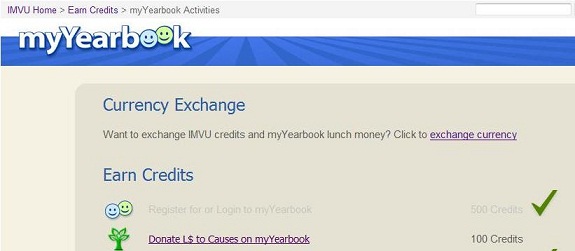 We are excited about this new partnership and believe it opens an additional way for IMVU users to meet new people with similar interests. Additionally, it offers myYearbook users a way to develop their virtual selves.
You can learn more here on the earn credits page.