Hide Unwanted Products From Your Inventory
|
IMVU continues to work on adding new experiences and improving the current features for all members to enjoy. One frequent request from our users is to have the ability to hide items in their inventory so they can manage their collection of clothes and furniture items better. Previously this was only possible to do from IMVU's website. As of today you can now do so from the 3D chat client itself. Download the latest client 453.0 here and check out the new feature yourself!
How does the "Hide" feature work?
Simply go to your inventory in the Dress Up mode of the client, click on the "i" icon for an item you wish to hide and click the "hide" link. That item will be immediately hidden from your view of the inventory in the client.


You can show your hidden items and manage your inventory by clicking on the Web Inventory link found under your 3D client Account Settings.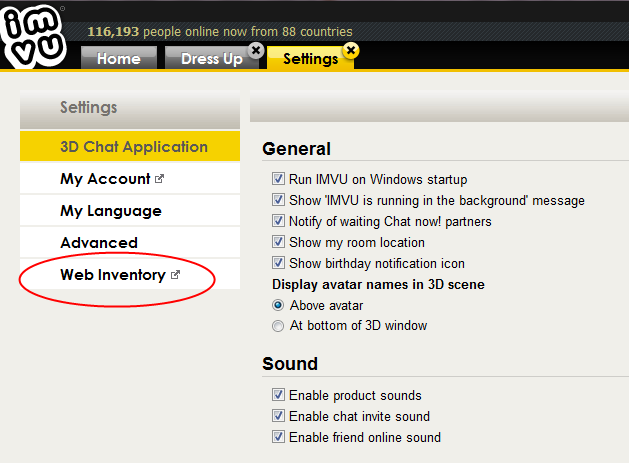 You will also notice that recently we changed the inventory menu in the client so its an easy drop-down list of categories. Based on your feedback, we have improved the legibility of the menu. The team continues to work on enhancing the way our members manage and use the virtual products that they buy from our catalog of over 6 million products.
Thank you!
Varsha B
Sr. Community Manager