Welcome to the Official IMVU Blog!
|
 We are thrilled to launch the Official IMVU Blog!  We've been looking forward to providing the IMVU community with one place to go for news, updates, feature announcements, and highlights of all the great activities happening on the site and inside the company. This blog will give us the chance to share information directly with IMVU users, and to hear feedback directly from you.
We hope everyone stops by frequently to stay up to speed on all things IMVU, and to share your thoughts. You can also subscribe to the RSS feed (located at the top of the column on the right) or follow us on Twitter (IMVUInc) to be notified when we post new information.
We hope you find this blog as useful as we anticipate it will be.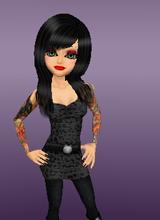 Enjoy!
Jami
Sr. Community Manager
Avatar: jamidiaz