Earn Credits in More Countries!
|
We recently started working with a new partner to broaden the range of credit earning opportunities for folks around the world. Since launching last month, over 10,000 users have earned more than 50 million credits – what are you waiting for?
We are offering credit rewards for making purchases you're already likely to make, trying new services, or completing a survey. Make sure you visit the Offers Page daily, since we constantly update the types of promotions available.
We've also added an additional 45 countries to the Offers Page, and country specific offers are now being served up to users in 50 countries in a wide array of languages!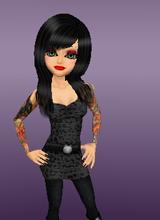 Jami
Sr. Community Manager
Avatar: jamidiaz