Coming June 30th: IMVU 2.0
|
You asked. We listened. IMVU is proud to announce our next-generation 3D Chat: IMVU 2.0. It's bigger—enjoy full-screen, high-quality 3D chat. It's better—shop, dress up, and find people in the easy new layout. And it's faster—do it all from inside 3D Chat.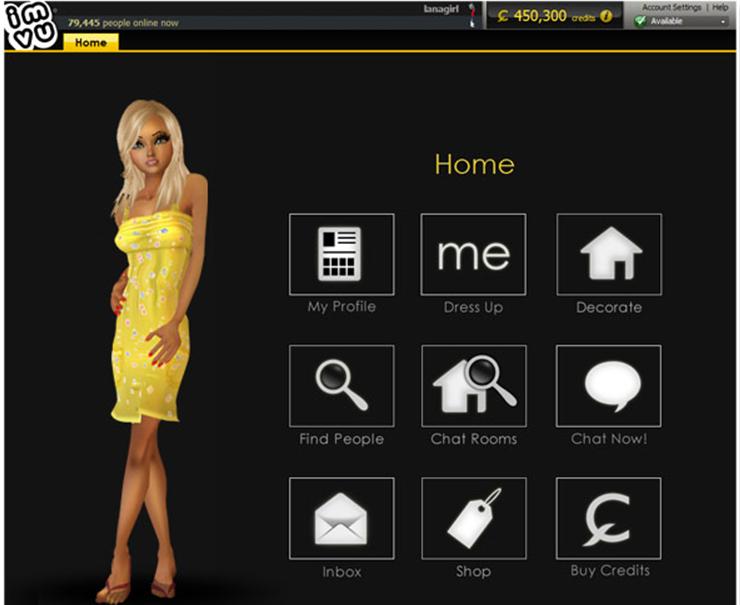 Some of the newly added features and enhancements (many based on your suggestions) include the following:
Shop In Style
Shop right from 3D Chat. No more going to the website to buy your next outfit!
Dress with Success
Change your outfit seamlessly. See it right on your 3D Chat Home Screen!
Find New Friends Fast
People Search now lives right in 3D Chat. Use the filters to narrow your search of IMVU's 35 million avatars.
Choose Your New Experience
Click on Chat Rooms for an easy-to-search list of 3D Public Rooms.
Find It All Faster
The new Home Screen makes it easier to move back and forth between "modes" like Chat, Dress Up, and Shopping.
And that's just the start. We've got a lot more surprises in store for you that we think will bring a smile to your face!
We know you are going to have a ton of questions, and we promise to answer them all. But please hold on to them for now. Many questions will be answered once you've had the chance to play with the new 3D Chat…which will be very, very soon!
When we unveil the new 3D Chat on June 30th, the latest release will have both a version of the new 3D Chat as well as the current version. So you'll be able to choose which you want to use. If you find that you experience any difficulty with the new release, you'll have the ability to go back to an older release if you choose to do so.
Once we launch, we'll continue adding new features and functionality. During this time, we'll gather your feedback so we can continue to fine tune IMVU 2.0.Only when we are absolutely ready will we ask all users to upgrade to the latest version of the new and improved 3D Chat experience.
 We'll be sure to keep everyone posted. Please stay tuned for more details…
Thank you,
Chinh
Director of Product