Cartoonify Your Avatar Contest Winners Announced
|
We are thrilled to unveil the winners of IMVU's first ever Cartoonify Your Avatar Contest!
We received over 70 awesome submissions, which made judging extremely difficult.
Congratulations to FierceMami who will receive 50,000 credits for coming in First Place.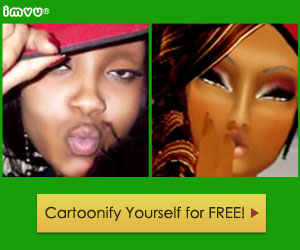 And to Sourrgrrl who will receive 20,000 credits for coming in Second Place.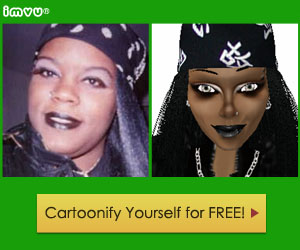 And to xPANDAPPLE who will receive 10,000 credits for coming in Third Place.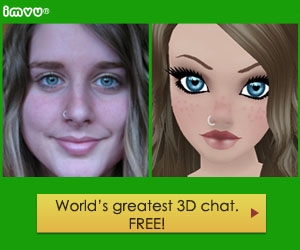 Thanks to everyone who participated. This was a very exciting contest for IMVU! It gave us an opportunity to see real life pictures of community members and how closely you can match up your avatars.
Now that you have cartoonified avatars of yourselves, you may as well use them for all your social networking profile pics!
Brag on winners! Brag on!
We'd love to hear your ideas for other contests we should host. Please share by posting in the comments section below.
Thanks!
Jami
Sr. Community Manager