IMVU introduces Walk Off – a 3D Avatar Game
|
We are excited to introduce our new beta 3D game, WALK OFF to our entire community. Our community has been asking for fun games to play with their avatars and friends and we now have Walk Off – a fun, addictive game of style and strategy!

Our team developed this game in house and our elite VIP members have had a month-long exclusive sneak peek. Effective today, everyone on IMVU can enjoy playing the game with their friends or meet new people while playing! Download our latest 3D Chat version 472.0 or above and start playing now….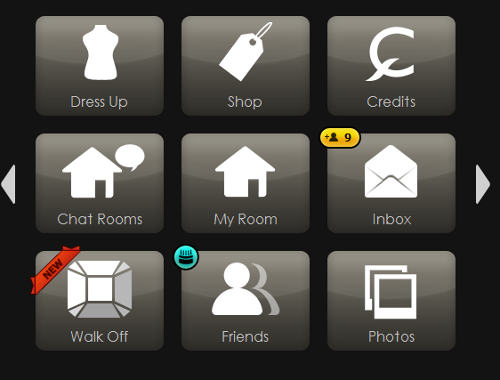 How to play?

Walk Off is a gem matching game that lets you play with your friends or meet new people within IMVU. The game combines an addictive mix of competitive strategy, skill, luck, and style. In Walk Off, two players square off on the runway to make awesome gem matches, perform fashionable moves, and increase their style score to win!

So dress your avatar in your finest outfits and invite a friend to play an enthralling round of Walk Off!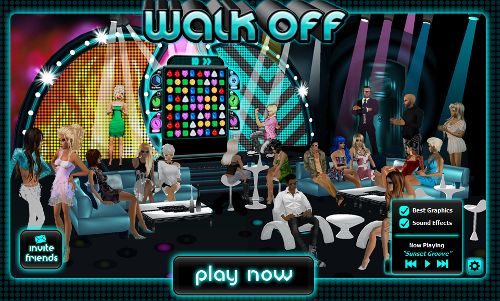 –Swap Gems to match three or more gems in a row
–Score bonus points by matching sparkly Style Gems
–Unlock the secrets behind the Mystery Gems
–Use many Style Moves to your advantage
–Show off your winning attitude with cool Avatar Actions
–Chat with your opponent while you play and make new friends as you play
Walk Off with a win by getting 100 Style Points before your opponent. Once you start playing you won't be able to stop!  Do give us feedback here and stay tuned for more exciting features added to the game play!

Have fun!